Tune into R.A.D.I.O. to navigate all aspects of your business in one place – whether you are looking up daily sales, messaging staff, assigning tasks, checking inventory, ordering, managing employees or catching up on the latest updates or newest products. 
Design your custom R.A.D.I.O. profile from a variety of selected features.
Providing everything you want, R.A.D.I.O. works with your schedule, ensuring that everything that needs to be getting done, is getting done.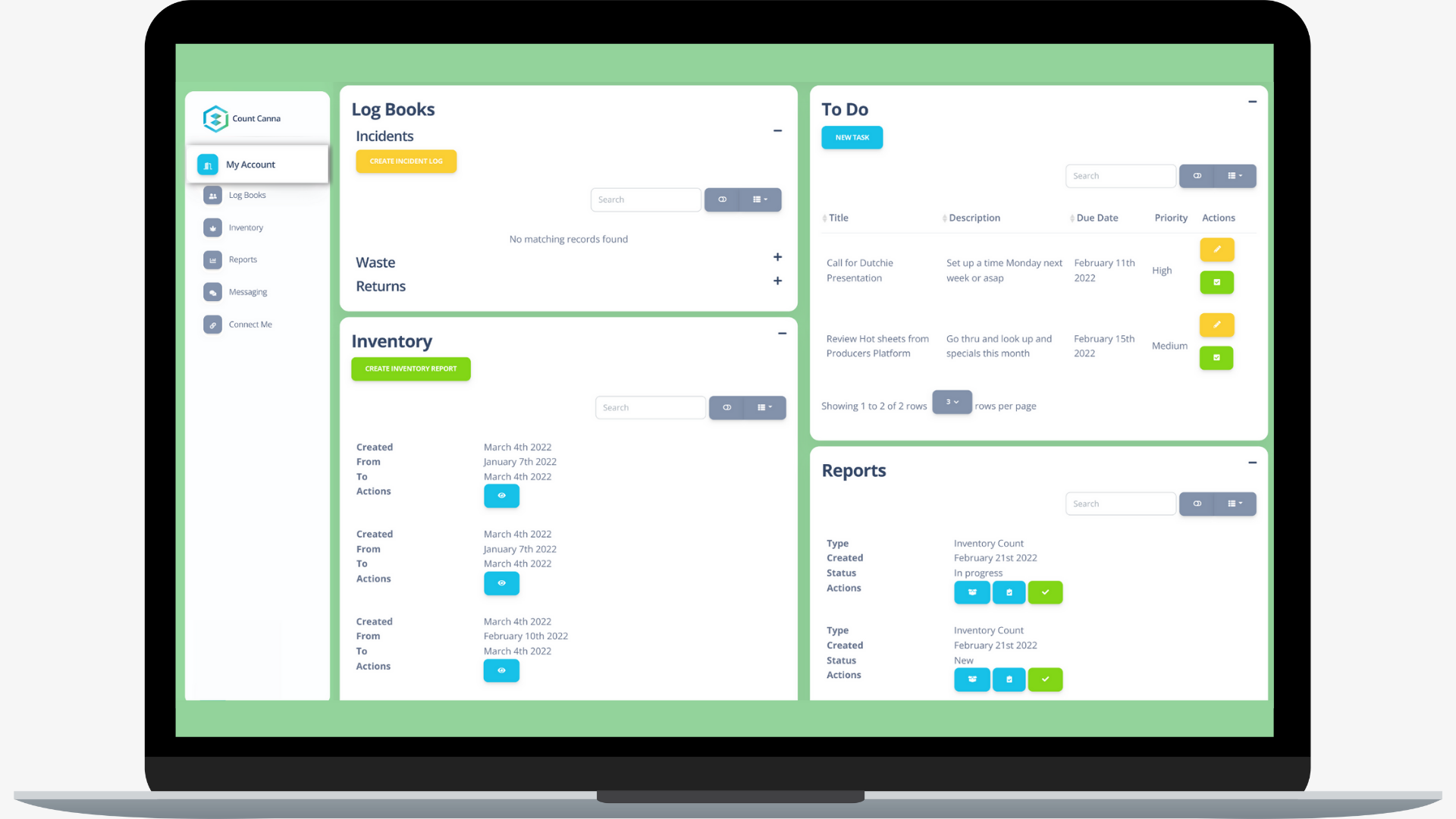 Cut down the time it takes to record in – store , delivery or WCB incidents with R.A.D.I.O.'s Incident Logbook . Easy to follow prompts help fill out the required information for each type of incident and includes uploading functionality for supporting documents like pictures , receipts and government forms .
Check, check, 1, 2, 3. Get things done with R.A.D.I.O. ! Create, share and monitor task lists for staff to complete in priority sequence and hold them accountable for their time and what they are or aren't getting done.
Send and receive R.A.D.I.O. communications within your company by way of instant messaging , an efficient and effective way to connect and transmit information .
Connect Me is R.A.D.I.O.'s information station . Quickly link to working partners like POS system , analytics , security systems and payroll . Direct links to government websites allow quick and easy access to the Cannabis Act and Retailers Handbook , always keeping you up to date and compliant
Access a list of YOUR favourite producers with a quick link to company HOT SHEETS . Producers provide the latest features , specials and highlight new products right on your R.A.D.I.O. dashboard so you don't waste any of your time searching the internet or looking for info cards , buried somewhere on your desk !
License back up file, automatically reminds to renew.